Please wait a moment while the images load.
| | |
| --- | --- |
| To request a high resolution file of any of the images below or one in this week's paper, please call us at (707) 942-5181. In return, a small donation to the Tribune Scholarship Fund would be greatly appreciated! Just click on the "Donate" button to donate online via PayPal or drop off your contribution at the Tribune office. Thank you! | |
Horse Crowd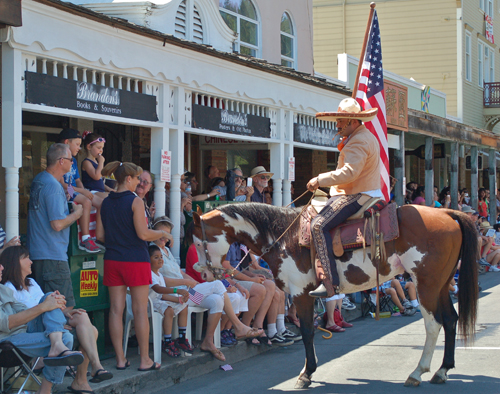 When was the last time you got to be this close to a real horse in a real parade? All a prt of the fun of the Silverado Parade.
July 4, 2013
| by: Olivia Morgan